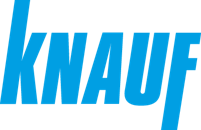 About Knauf

Knauf is one of the world's leading manufacturers of modern insulation materials, drylining systems, plasters & accessories, thermal insulation composite systems, paints, floor screed, floor systems, construction equipment and tools. With more than 250 production facilities and sales organizations in over 86 countries, 35,000 employees worldwide, and sales of 10 billion Euro (in 2019), the Knauf Group is offering a range of career opportunities – in Europe, the USA, South America, Russia, Asia, and Africa
Summary

Responsibilities
• In charge of power system and factory control, maintenance and maintenance of Electrical, Control and Measurement equipment;
• Perform error handling, electrical system problems - Factory control;
• In charge of Electrical, Utility and Safety equipment: Air conditioners, lifting equipment, forklifts, door systems, firefighting systems..., equipment, backup supplies, consumables, tools, electrical equipment;
• Prepare standards and documents of the Electrical department;
• In charge and supervision of contractors for installation, maintenance, repair, inspection… Electrical – Control equipment;
• Combine other departments to solve common factory problems: Safety, quality, machinery, production...
• Synthesize and make reports of the Electrical department, and at the same time report the problems to the head of the maintenance department;
• Representative of Electrical Department to contact other stakeholders;
• In charge of Safety, 5S work of Electrical department, the improvement and implementation of Capex of the Electrical department;
• Arrange work for technicians in the Electrical department;
• In charge of training and improving skills of the Electrical department;
• Other tasks assigned by immediate superiors.
Requirements
Graduated in Electrical Engineering, Automatic Electrical Engineering (Bachelor/ College degree)
Having about 3 years of experience in Electrical engineering, preference is given to candidates with experience in manufacturing or M&E companies.
Good teamwork, problem solving and MS Office skills;
Awareness of 5S and Safety in the factory;
Good English communication, reading and understanding technical documents.
Department

Plant

Locations

HCM Plant
Workplace & Culture
Knauf employees play a large part in the success of the company. Their performance, competence and motivation are based on the implementation of the Knauf values of entrepreneurial spirit, dedication, partnership and humanity in the course of their daily work. Individual performances make a contribution to our joint success as a team. This is the basis for further growth of the Knauf Group.
About Knauf Vietnam
Knauf is one of the world's leading manufacturers of modern insulation materials, drylining systems, plasters and accessories, thermal insulation composite systems, paints, floor screed, floor systems, and construction equipment and tools. With more than 250 production facilities and sales organisations in over 86 countries, 35,000 employees worldwide, and sales of 10 billion Euro (in 2019), the Knauf Group is without doubt one of the big players on the market – in Europe, the USA, South America, Russia, Asia, Africa, and Australia.
Already working at Knauf Vietnam?
Let's recruit together and find your next colleague.